Wise Woman Summit Mission
This event is about bringing together a community of women and celebrating women's stories and experiences. We'll be discussing themes of living with authenticity and presence, speaking up to injustice, and appreciating the many expressions of what it means to be a woman. From women in business, spirituality, mindfulness, and activism, you will learn about authentic expression, leadership, and sparking creativity.
It is our mission that through the stories of these change makers, trouble-makers, mothers, and protectors, you find insights for embracing your own unique wisdom and discover the tools for amplifying your voice to share it with others. Because alive in each of us is a distinct story to tell and an innate wisdom that is always ours–we just have to remember to inspire it.
We look forward to you joining us!
Produced by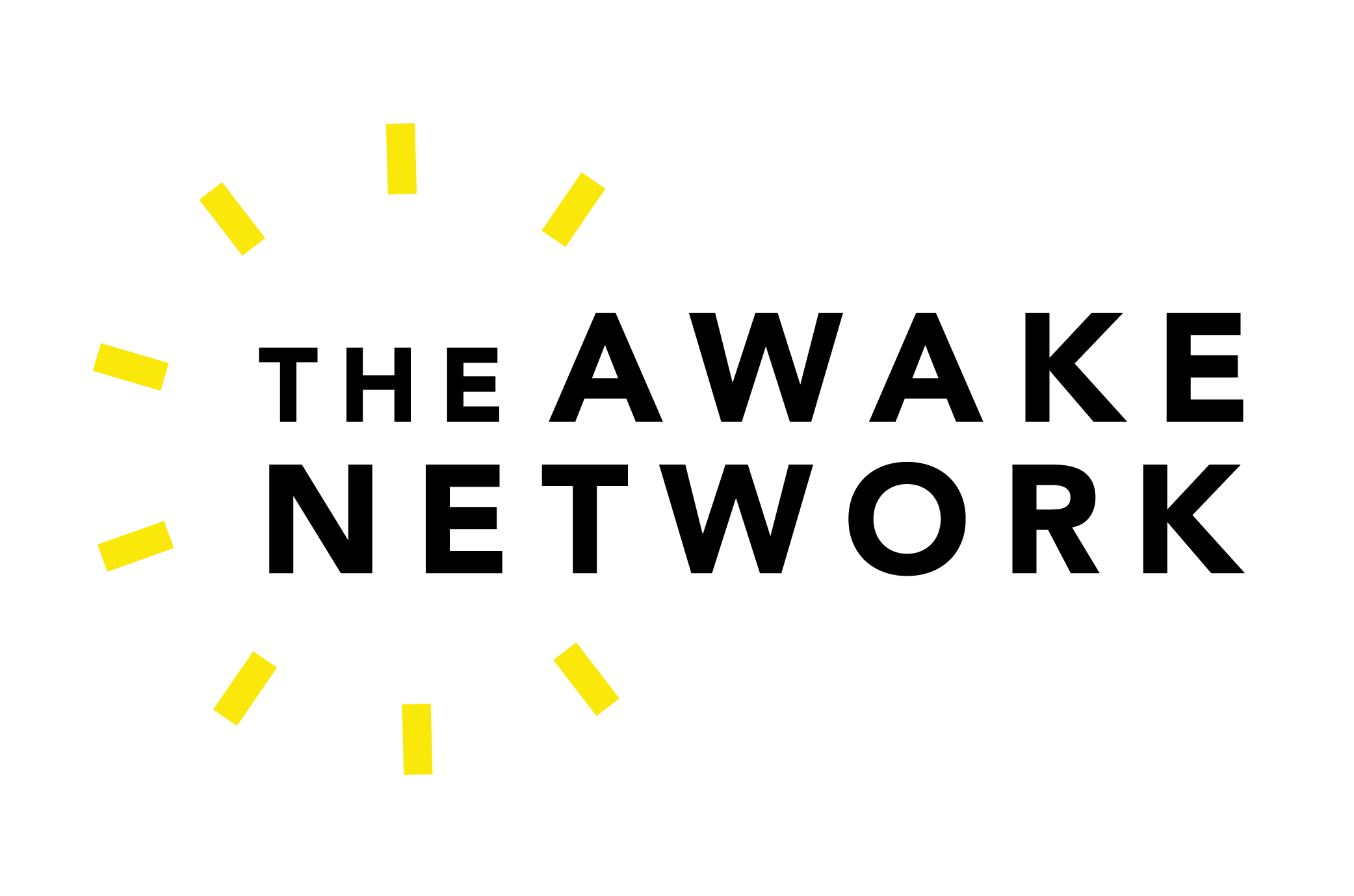 The Awake Network specializes in curated online events that truly impact your life. Every year we put our energy into a few quality online conferences on topics that matter. We provide talks about what you want to know about mindfulness, meditation and living a good life.
Meet Your Hosts
Kaleigh Isaacs | Summit Host and The Awake Network Founder
Kaleigh Isaacs is the Founder of The Awake Network. She's an inspired leader, remarkable collaborator, and spontaneous dancer, to which some might add care bear and jokester. She sees connections everywhere, and it was this vision on which The Awake Network was founded. Through the realms of mindfulness, teaching, and healthcare, and the diverse world of wakeful living and enlightened culture, Kaleigh's work builds the relationships between The Awake Network community and the resources that all of us need to thrive. That we are stronger together is a motto that goes without saying for her.
Hannah Carlton | Summit Host and Tech Queen
Hannah Carlton, our Tech Queen, is the Head of Design and Development for The Awake Network. She is the master of all things tech and creative, from colors and designs to code and website building, and has an impressive background in computer programming. Optimist, songbird (and occasional living room trombone virtuoso), Hannah is a dedicated yogi, adventurous home baker, and lover of all things out in the sunshine. She believes that mornings are better with coffee, and couches are better with a cat. Hannah is disciplined and cheerful, a balance she has us all trying to emulate.
Jessie Thomas | Summit Host and Co-Producer
Jessie Thomas is the Event Production Manager for The Awake Network, a role not unlike that of a Circus Ringleader and Wonder Woman, rolled into one. From brainstorming ideas for new events to fine-tuning those last small details, she's making sure all the pieces come together. Jessie is a creator of adventures, a planner, and a dreamer. You'll often find her on the side of a mountain or on her yoga mat, and sometimes even both. Believing that each of us have something to offer the world, Jessie is determined to use her gifts to empower others.
The Awake Network Team
David Prichard | Manager of Partnerships and Community Relations
David Prichard is the Manager of Partnerships and Community Relations for The Awake Network. He is a new father, reader-of-poetry, and reformed spendthrift (still in progress). David values high mountain oolongs, French berets and carrés, the disciplines of dress and taste, and the traditions of good conduct and exchange. Most dear to him is the belief that we can create large and small societies of goodness, and cultures of care and delight, and that's exactly what David is accomplishing as The Awake Network's relationship builder.
Stephen Martin-Rolsky | Head of Marketing Strategy and User Experience
Stephen Martin-Rolsky is Head of Marketing Strategy and User Experience at The Awake Network. His earnest, caring ethics keep the team mission focused. A man of constant curiosity and wonder, Stephen is a scuba diver, intrepid explorer, and will always lobby for the work meeting to occur over a nice light hike up the Flat Irons, and whether hiking or in the office, his pup Nasa is always at his side. Stephen's unique mind is always finding the new systems and software that enable us to best care for our community.
Rachel Becker | Graphic Designer and Creative Consultant
Rachel Becker is the Graphic Designer and Creative Consultant for the Awake Network. She is responsible for designing color schemes and logos and building a cohesive visual home for the online events to live. When she's not moving things around in Photoshop, she's probably wandering outside smelling juniper trees. An artist and Earth-worshipper at heart, Rachel loves to express ideas and make all kinds of things using "trash" and repurposed materials. She is honored to be part of The Awake Network and the many opportunities it creates for healing and growth in the world.
Jason Lee Segal | Videographer
Jason is our lead Videographer. For our in-person summit interviews and all other things video, he brings a mobile video & audio studio and a creative and artistic eye to create high quality content. He cares about making mindfulness content both informational and accessible. When he's not behind the camera, you can find Jason producing hip-hop beats, writing screenplays, or walking the beaches of southern California.